~How to separate a stuck fishing rod joint~
※This article was issued on 6th of March 2016
We are going to talk about fixation of join.
Although many anglers might know already, we are going to present you tips of solvent of fixation of joint.
How that happen 
Most of reason why fixation is happened is salt or liquids stuck in between the joint.
If you leave the for long time, condition of joint is going to get worse.
Especially rod for tuna which is required to keep applying huge amount of pressure to
fish for long time periods continuously will get this kind of problem.
Of course, there is case that put them together forcefully though…
Our products (more than 2 pics) have joint section which is designed with special taper fit
to make use of potential of materials.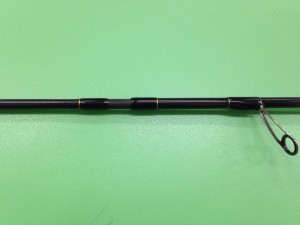 First of all, we are going to tell you that gap like this image
is normal condition as our products.
Things you prepare and how to do   
■Things you prepare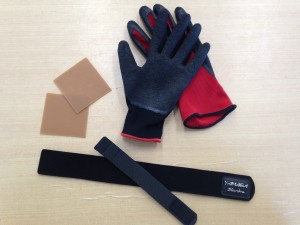 *rubber sheet
*Gloves (grips made of rubber on palms are recommended)
*rod belt (made of rubber)
Yet, gloves are best tool for release fixation of joint, even rod belt work well
if you will not be able to prepare them.
(If you use rod belt for separation, please make sure that side of neoprene is going to be used)
■ How to do
1.Warm up joint section with warm water if salt is stuck inside of joint.
2.Cooling down joint section with ice or refrigerant.
3.Put gloves on and grub blanks (as close to joint as possible) with two persons and twist.
Note                           
Please do not grub guide when you try to separate them.
otherwise frame of guides will be distorted.
If you could not separated even you have tried everything,
please get in touch with nearest retailer in your region.