Lupus
Trout Series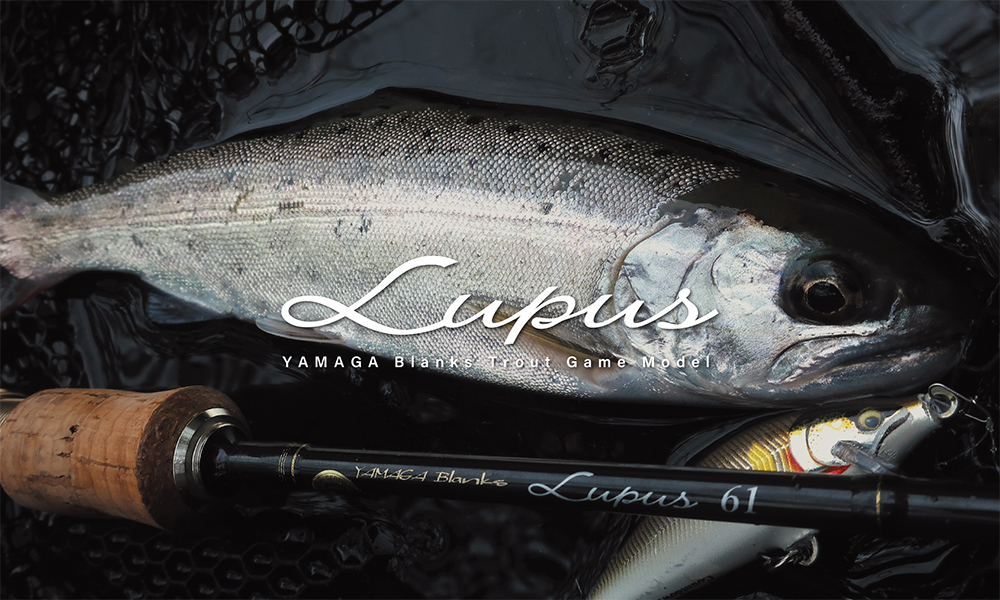 Lupus 51 / 61 / 71 Mountain Stream Model
51, 61 and 71 which cover almost every situation on mountain stream in Japan are going to support anglers thanks to that potential which is inside of blanks. We have designed these to become super basic trout rod which are also going to suit to styles of trout fishing of recent years as such as using heavy sinking minnow or PE line. Will be able to cast long distance, nice and light and tough enough… We have loaded everything we have which is required for trout rod to let anglers get every single chance to catch beautiful trout. This is how we have designed Lupus for mountain stream.

Lupus 77 / 81 / 87 / 86M Main Stream Model
We have tried to reflect the technology, knowledge and experiences which are cultivated from salt lure game into the Cherry salmon game of Japan.Cherry salmon which have come back to the river won't take a bite for lures easily, so the angler who is aiming it will have to cast quite many times in a day. We have loaded to Lupus series high operability, sensitivity and enough butt power to keep the fight against trophy fish under control.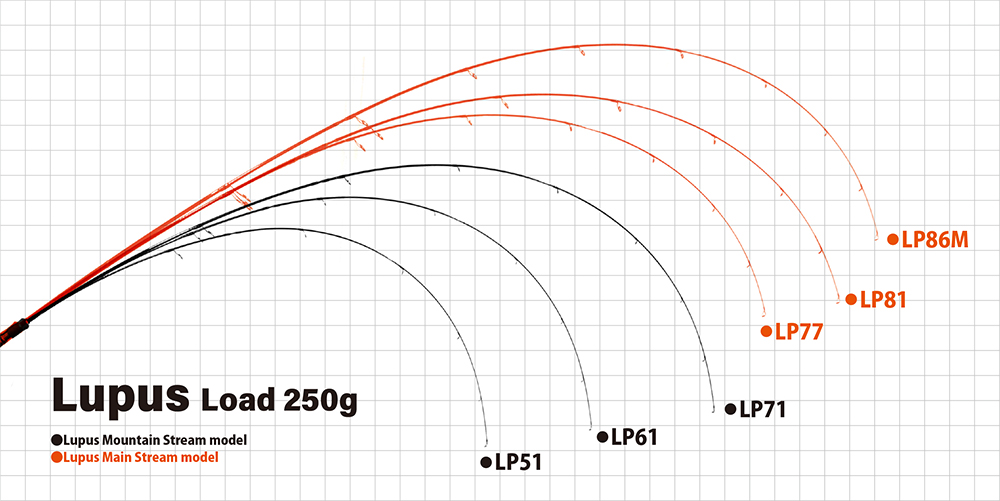 Lupus Comparison Load 250g
These are comparison images of Lupus Mountain Stream Models and Lupus Sakura Series which are loaded 250g weight on tip. All of these models are loaded with lightness that you will sense while casting, and natural power on the blanks that you would definitely noticed while fishing. Compared to mountain stream models, Lupus Sakura has gotten more power on the butt section. You will be able to sense it when you hooked big one in the stream. 86M Monster Cherry is not only just stiff rod. Once you fish on with it, you will be realized that more power will be loaded on blanks when it is bent more and more.

※These images are not illustrated on the full potential or characteristics rods. Please understand that these pictures are taken under the limited situation, it was loaded with weight on rods gentry.