Galahad 電 / for Electric Reel Model
Jigging Series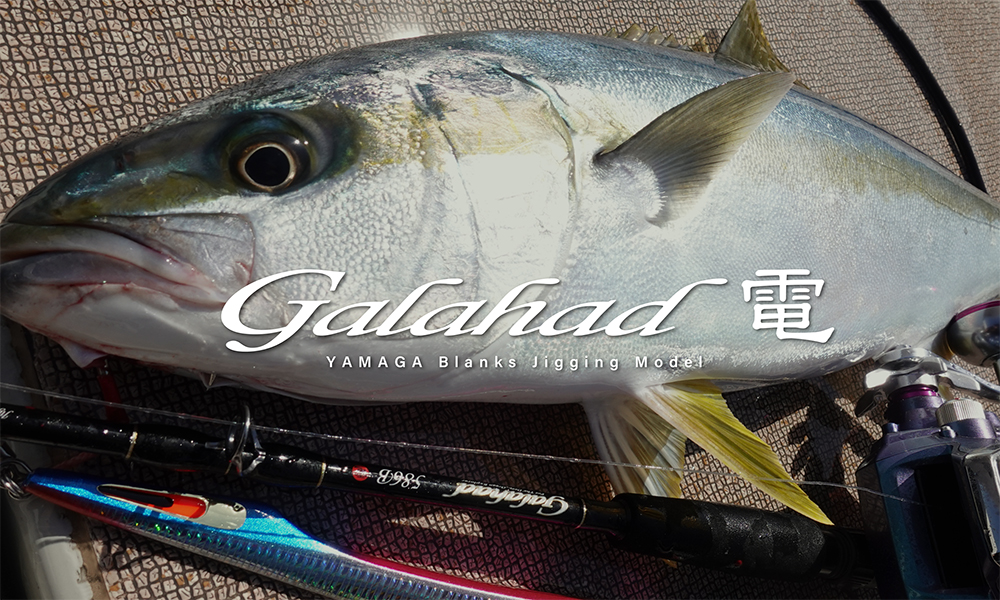 Galahad EPR is designed for jigging with electrically powered reel as you can see its name. Flexibility of tip section and toughness of but section as known as significant characteristic of Galahad EPR enable angler to jerk which you hardly do with regular type of overhead reel.
This series support anglers who are aiming yellowtail iThis method gives you not only reducing physical burden of anglers but also explore new possibility of jigging.
We believe that you will never be disappointed for sure.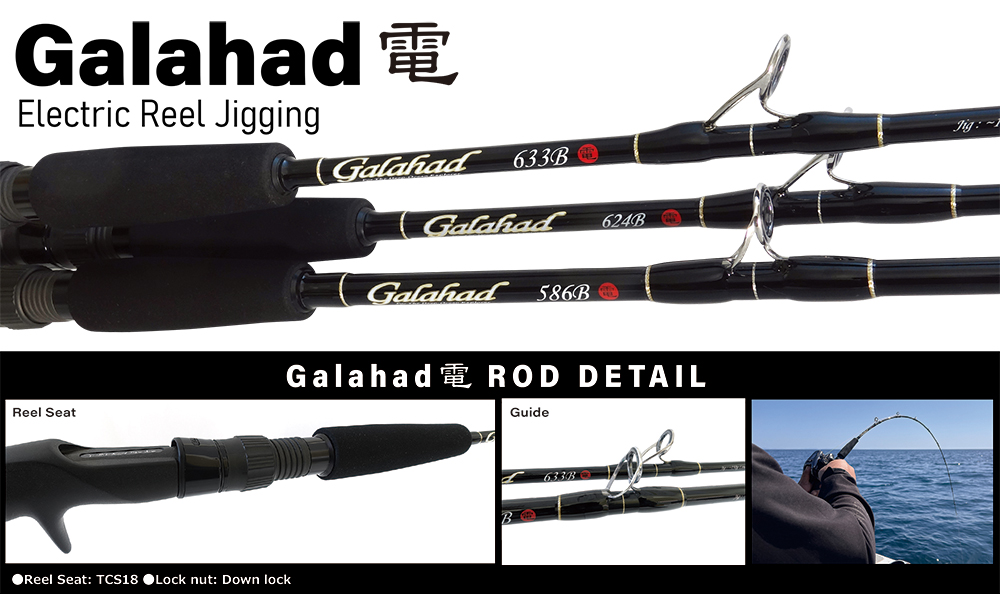 Galahad 633B電動 Bait Model

Lure: Jig~150g

Line: ~PE3
Galahad 624B電動 Bait Model

Lure: Jig~250g

Line: MAX PE 5
Galahad 586B電動 Bait Model

Lure: Jig~350g

Line: MAX PE6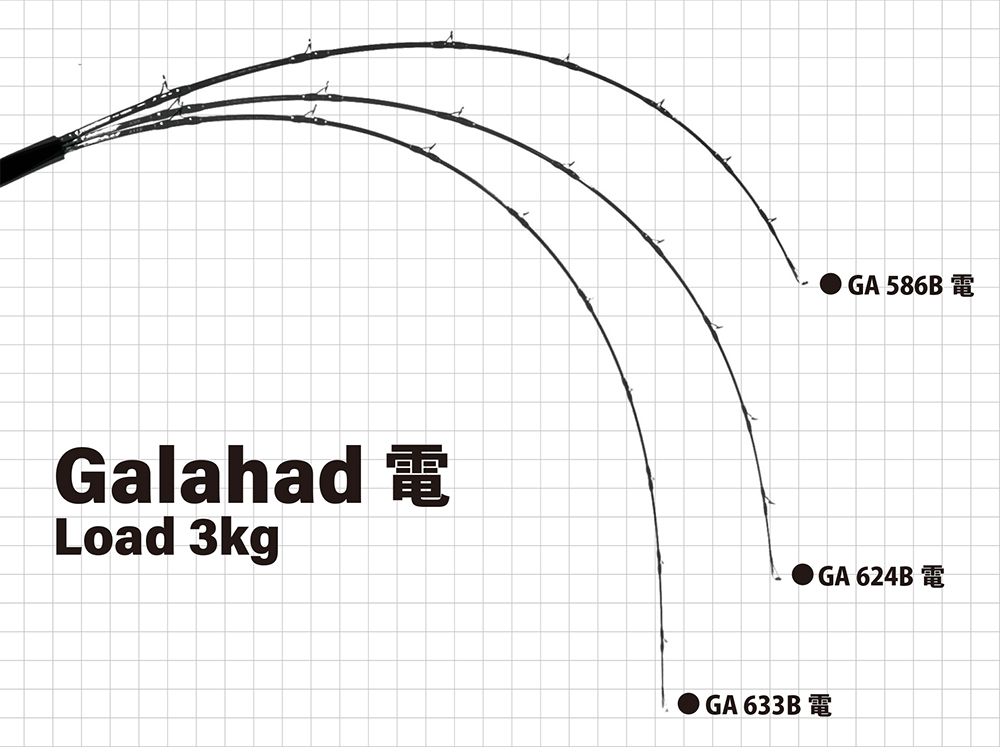 Galahad 電 for Electric Reel Comparison Load 3kg
To absorb the impact of power  loading by electric reel, blank of this series have been designed to become more seamless even on continuous supply of loading. These have kind of parabolic action so good to be fished with manual overhead reel as well.

●About weight of loading
The image of 1kg load shows you the bend curve when you jerk jig. And other images are weight as drug max and weight in between of them. Rods are held on the angle that you are supposed to keep it when you are fighting with fish.

※These images are not illustrated on the full potential or characteristics of rods.
Please understand that those pictures are taken under the limited situation.
It was loaded with weight on rods gently.