Various
Discontinued product / 生産終了品 Series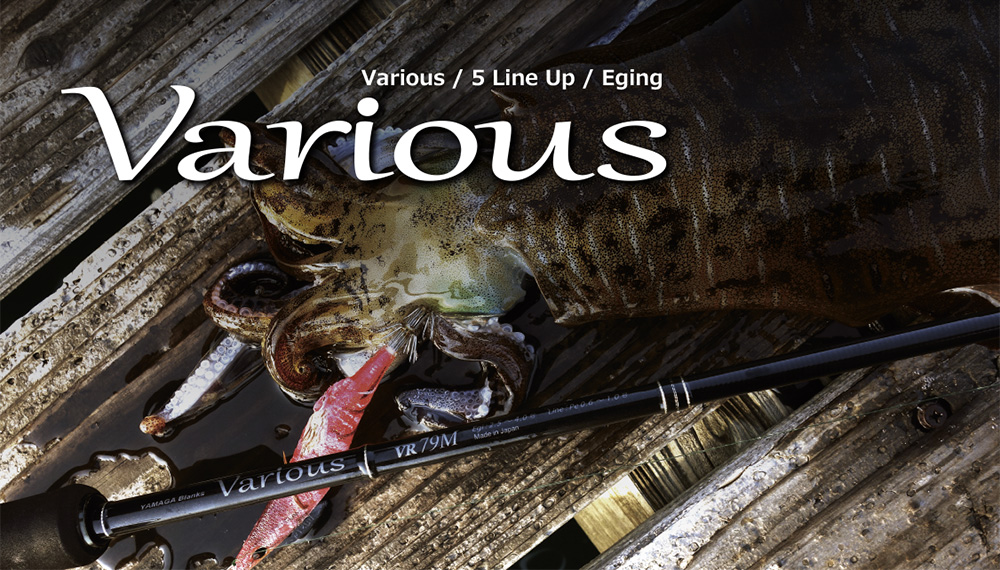 Various Bending Curve
When we have tried to renew Various series in 2014, what we have thought is how can we make it lighter and how can we improve the whole balance while remaining usability and sensitivity. then Various have been reborn perfectly.
Once you hand it, we believe that you will be surprised how light it is. We have aimed to fuse the potential of blanks that is easy to handle and enable to fish aggressively all day long in high level. "Various reborn" is the answer of yamaga blanks for egging scene which is evolving day by day. And also current model 91M is remarkable rod for not only eging in island or rocks but also surf game which is required distance cast.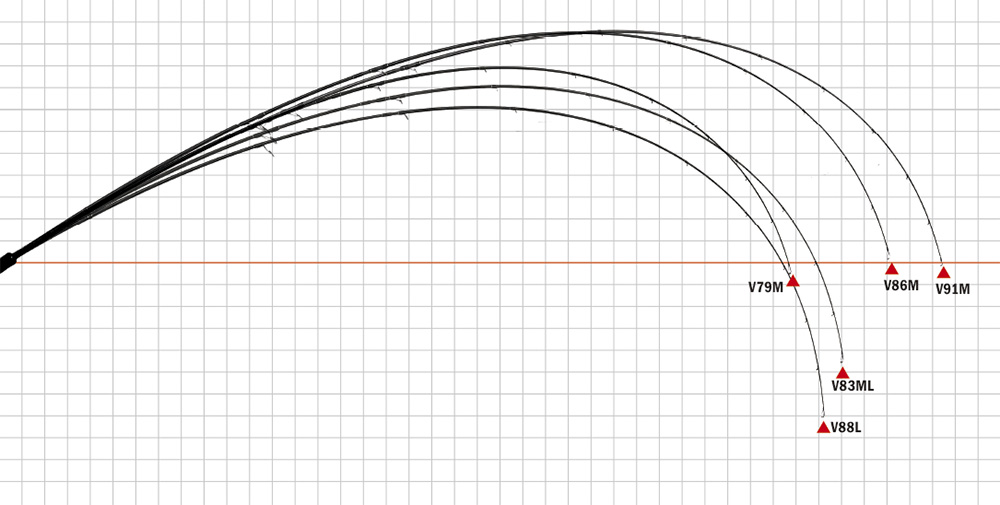 Various Comparison (Load 500g)
These are comparison images of Various series which are loaded 500g weight to tip.
Basically power of butt section is increased as following Notational power class.
You can notice the advantage of each rod from this comparison.
If you wish to jerk hard and speedy, recommend you to choose power class M and when you jerk and dart Egi through the use of slack of line, please take power class L or ML.
It's striking that unique action of 79M.
Although it is short length model, you can cast long distance, give Egi variety of action without burden on wrist of angler.
It have got highest versatility in Various series.
This comparison images are not indicated the size of squid that can be caught with each rod.
Please use this deflection images to find one which is best for your style and field.