Galahad Basic
Discontinued product / 生産終了品 Series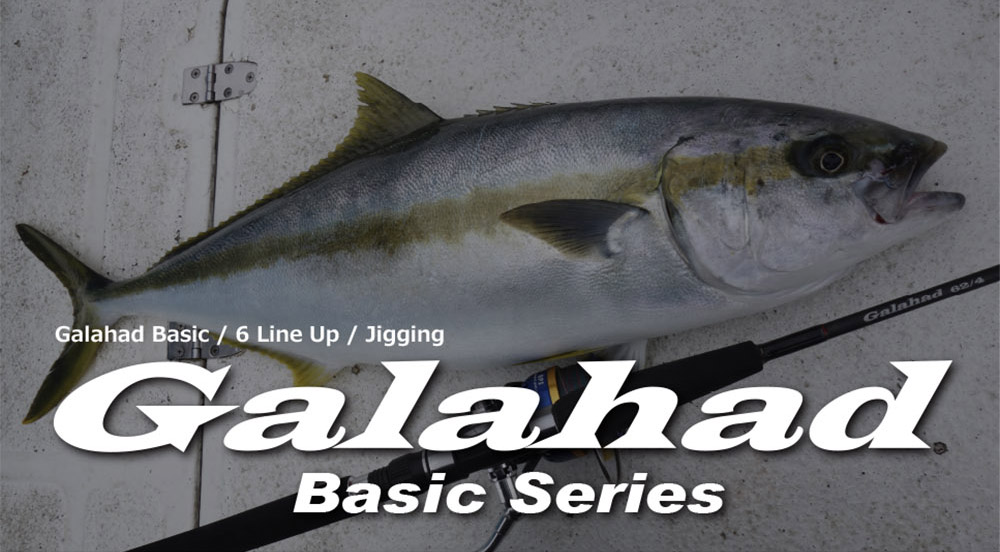 Jigging Model Bending Curve
Our Galahad series are one-piece rod designed for high sensitivity combined with strength. This series suits both beginners and experts with its slim profile and medium elasticity. The design of the rods are between 5.8 ft to 6.3ft in length. This covers the entire range of motion and with its light weight, it is easy to use whole day long. Fighting a fish is made easier with good control over head shakes and runs.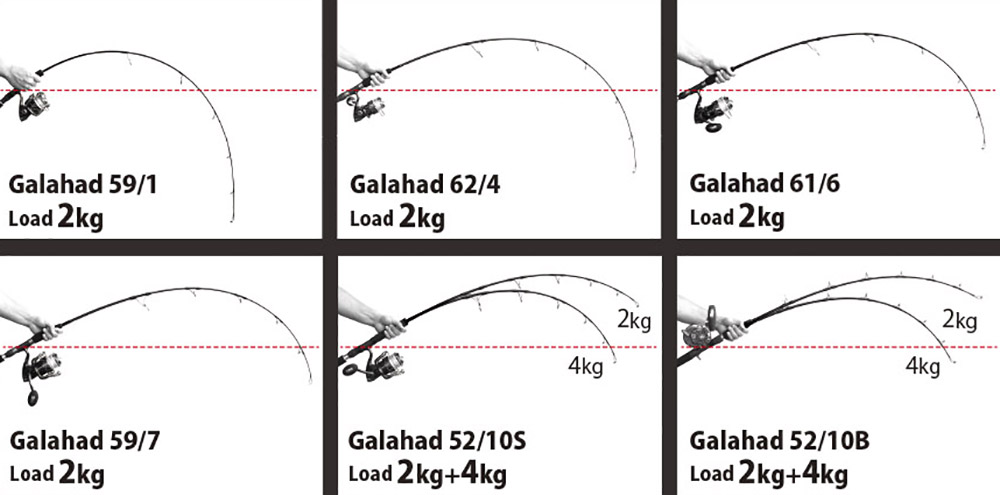 Galahad series Comparison load 2Kg(+4kg)
These images are comparison which have been loaded 2Kg weight on tip of Galahad series and fix the end of rod on gimbals. Dotted red line indicate the position of reel foot. 4kg weight have been loaded to the 10power rods additionally. Please reference these images to make sure the characteristic of rods.

These images are not illustrated on the full potential or characteristics of rods. Please understand that these pictures are taken under the limited situation, it was loaded with weight on rods gentry.