SeaWalk Tairubber
Boat Light Game Series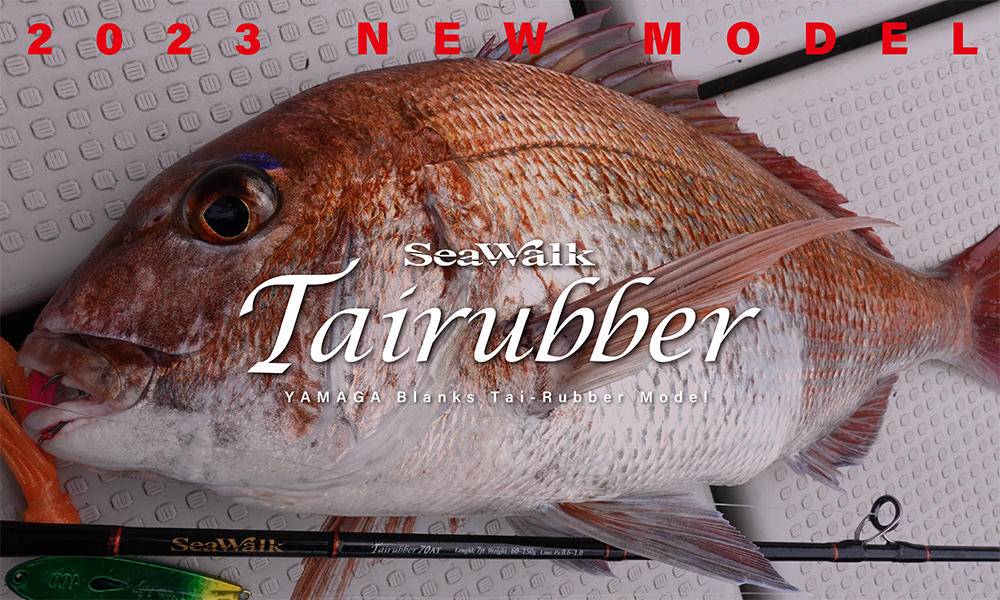 To seek the possibility of tai rubber game.
The SeaWalk Tairubber series will be reborn in 2023 with a totally new design and concept.
There are various methods to target Snapper around the world and Tairubber is just one of them. There are seasonal patterns, varying sea conditions depending on the area, simple reeling methods to highly technical approaches for targeting snapper with the Tairubber.
For the new SeaWalk Tairubber series, we have differentiated the categories for the 4 rods depending on style and conditions rather than rod power to set them apart from one another.
We have an "AT" (automatic) type for simple reeling of the tairubber, allowing for automatic setting of the hook. The "D" (Deep) type to decipher the complicated currents in deep (100m+) channels and straits. The "S" (sensitive) type, with the most flexible tip of the series, to capture the slightest bites of the reluctant fish in the shallows area. Last but not lease, the "F" (Fast) type which is a highly sensitive rod to swiftly hook up the fish with the high responsiveness.
Our goal was to produce "equipment that will allow anglers to enjoy any given sea conditions". Equipped with not only the lightness of a light game rod, but also the sensitivity and strength, these blanks will be the extension to your arm enabling anglers to go head to head with monstrous snapper exceeding 80cm in length
We hope you can experience our exquisite blanks that will shine a new light into your snapper game.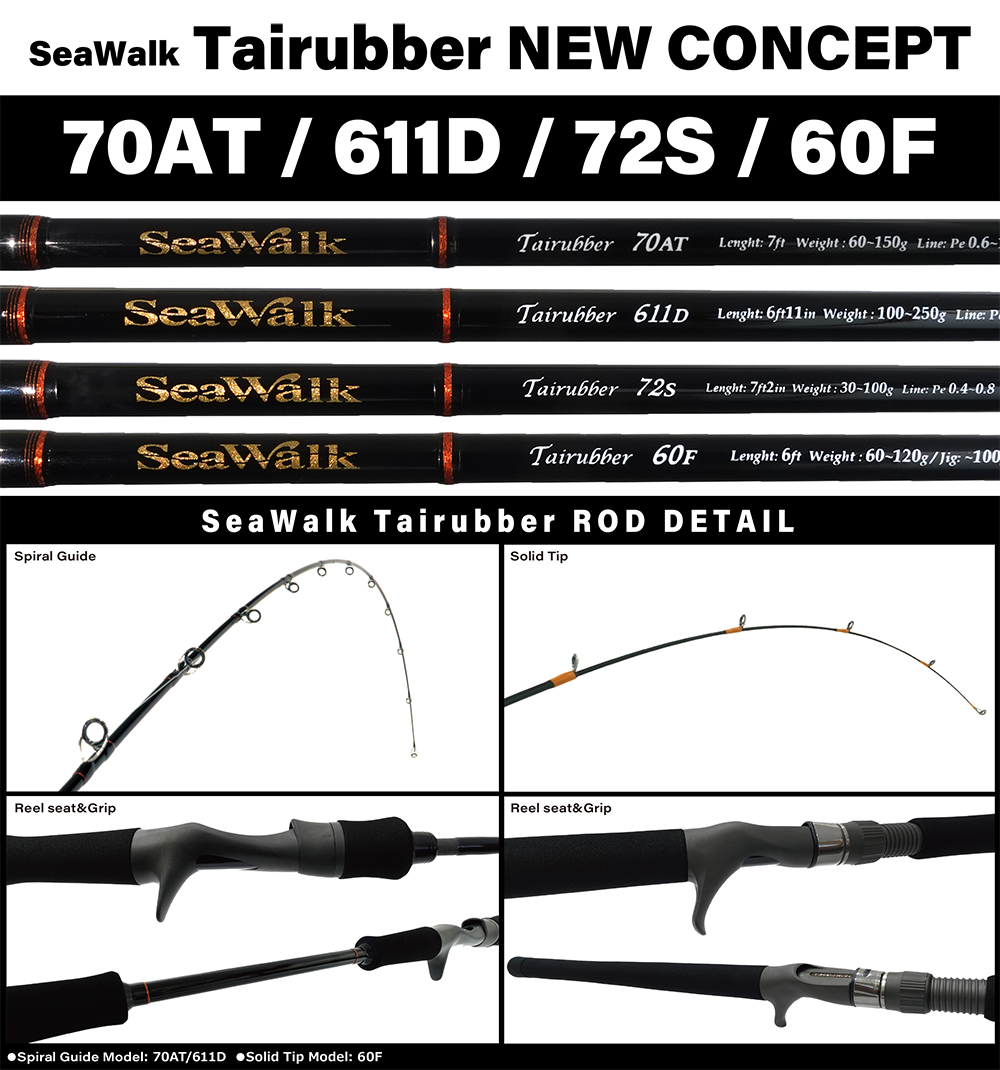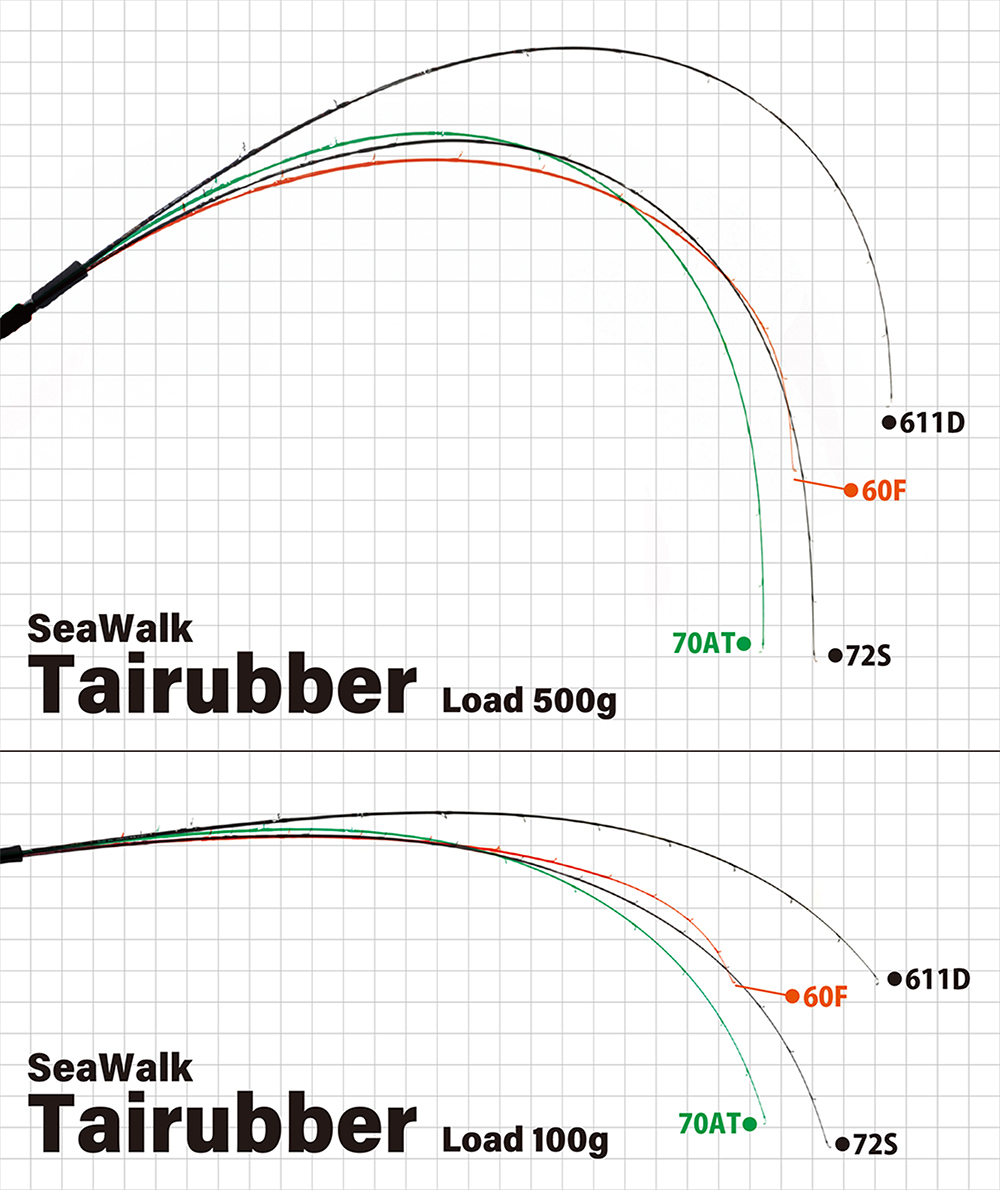 SeaWalk Tairubber Bending Curve Load 100g&500g