Summer 2018 New "SeaWalk Light-Jigging" series      English Commentary Vol 2
We have 3 kind of spinning models and overhead models, total 6 type of "Light-Jigging" models
are ready to be launched.
Although there are same power spec on both spinning and overhead, once you used them you will notice that
all of them have their own different characteristics
Of course you can enjoy fishing as long as get one of them,
you will be able to aim various target systematically
if you get 2 or 3 of them depending on depth of water, situations or target.
First of all, please let us explain 3 type of spinning models.
Light-Jiggng 67UL
Line:PE0.4~0.8 Jig:15~40g  Cast:MAX25g
This 67UL have been designed to be enable you to cast jig up to 25g to search target extensively. Combination of finesse line (Pe0.4-0.8)
and light weight of metal jig, make you aim fish eater such as Mackerel or Grunt
on the shallow area around 20m depth systematically.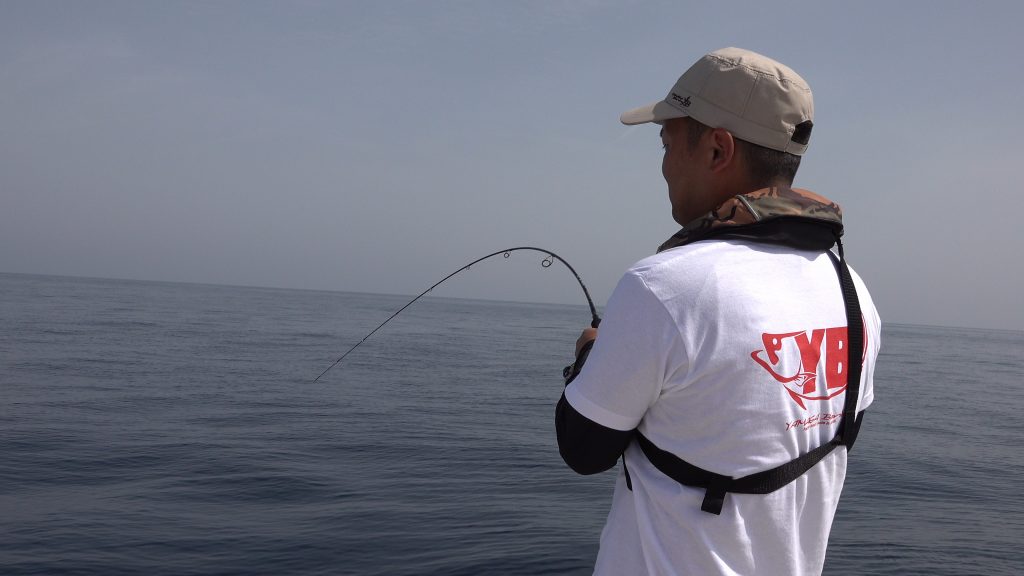 It is powerful enough to aim large red sea bream or blue runner on 40m depth of water
with metal jig up to 40g as we did on proto test.
Although this is UL power class rod, it have not only softness and flexibility
but also have enough repulsive force to pull big fish up to surface easily.
We have tested proto type over and over to adjust length of rear grip for anglers
who are pursuing castability and manipulatability.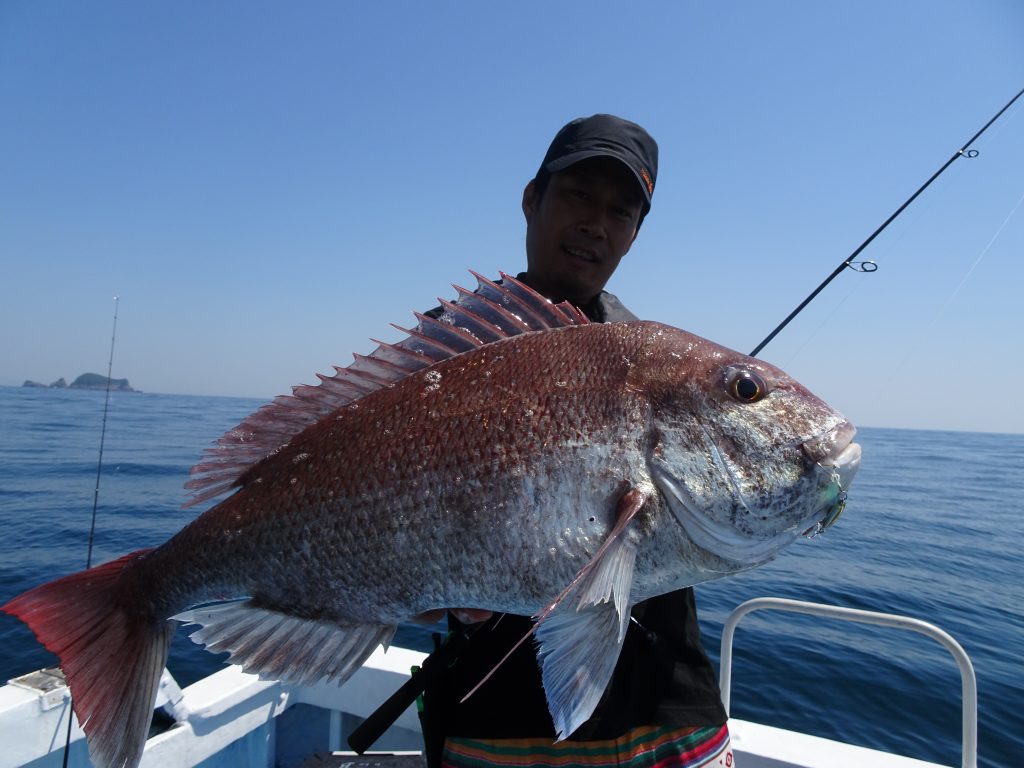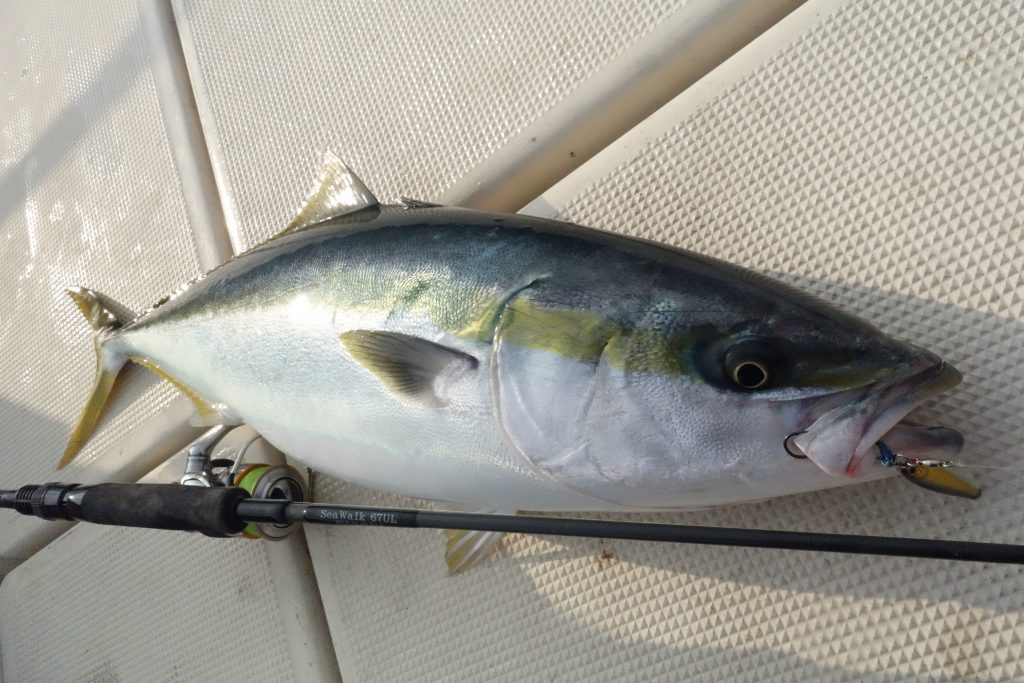 Light-Jigging 64L
Line:PE0.6~1.0 Jig:30~80g Cast:MAX 35g
This is the standard model of spinning model from SeaWalk Light-Jigging to search wildly
with casting Metal jig, Tairubber or Inchiku around 30m depth of the sea.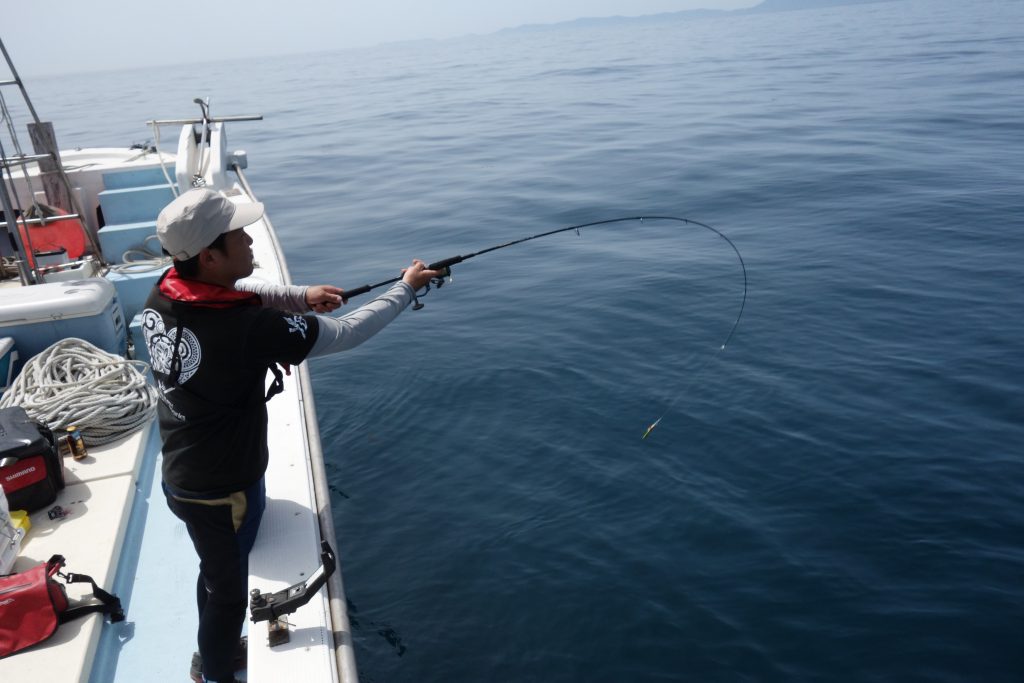 If you are going to make a cast, we recommend you to use lure up to 35g.
If you wish to jerk Tungsten jig vertically, recommendation value is up to 80g on 80m depth of the sea.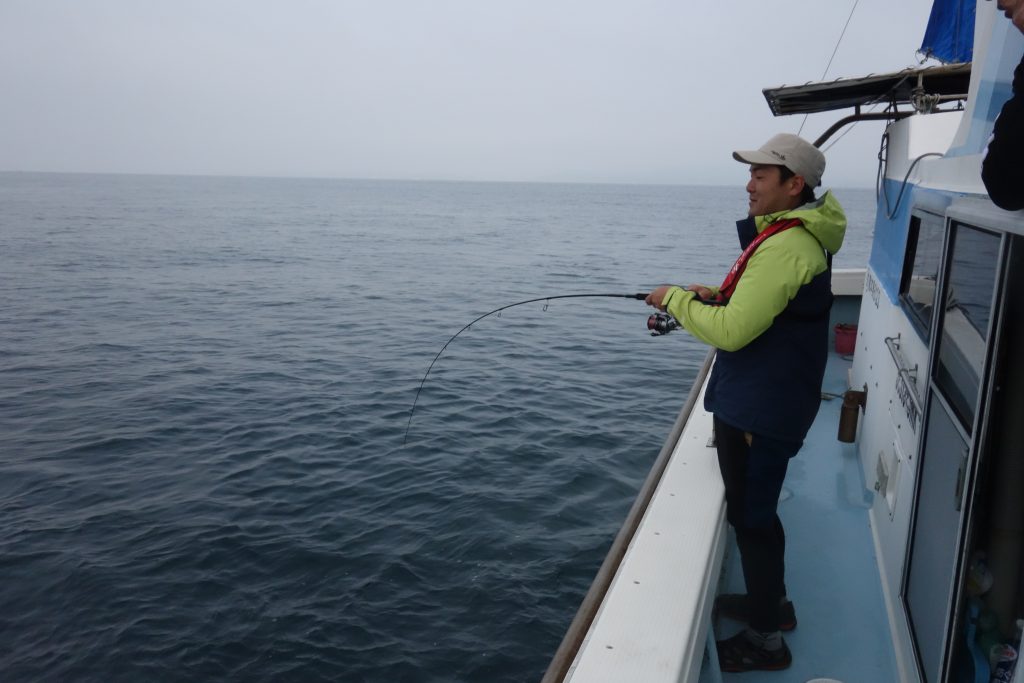 Flexible tip section and belly section which have moderate stiffness with high sensitivity
to let you notice vital information or slightly changes of current.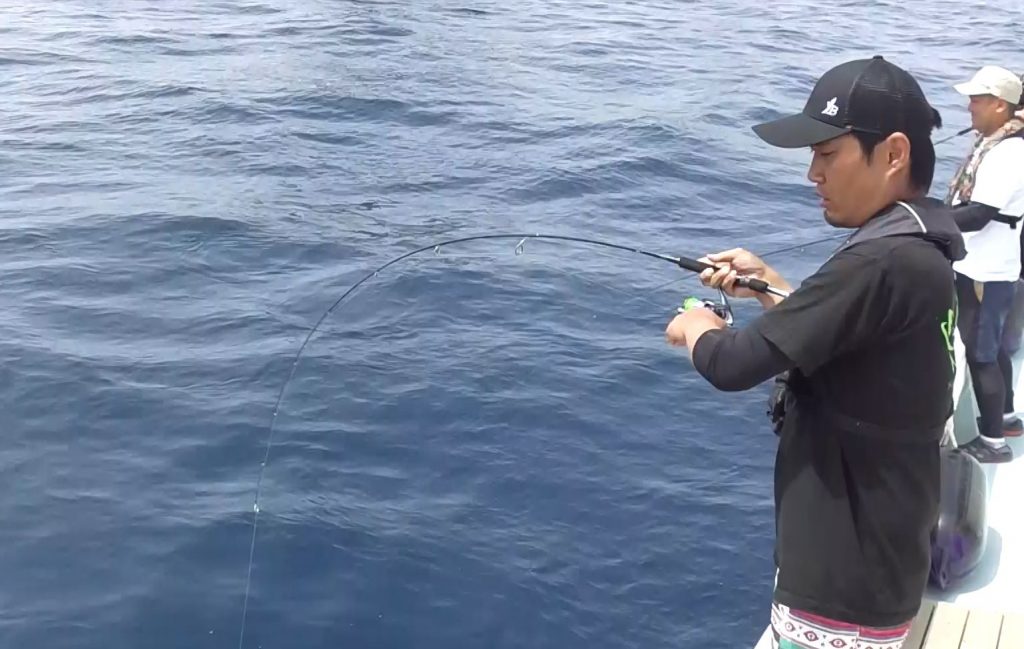 Although you might feel kind of stiffness on blanks, once it is loaded blanks will be bent nicely and repulsive force will be accumulated.
So you do not have to worry if Blue runner or large sea bream is on.
Light-Jiggng 64ML
Line:PE0.6~1.2 Jig:60~120g Cast:MAX50g
This is powerful version of 64L while remaining feeling as L class rod.
It is good to be used on deep area or rapid current with Tungsten jig up to 120g.
Taking advantage of falling speed as spinning model, you can aim target strategically
while lifting and falling jig rhythmically at your will.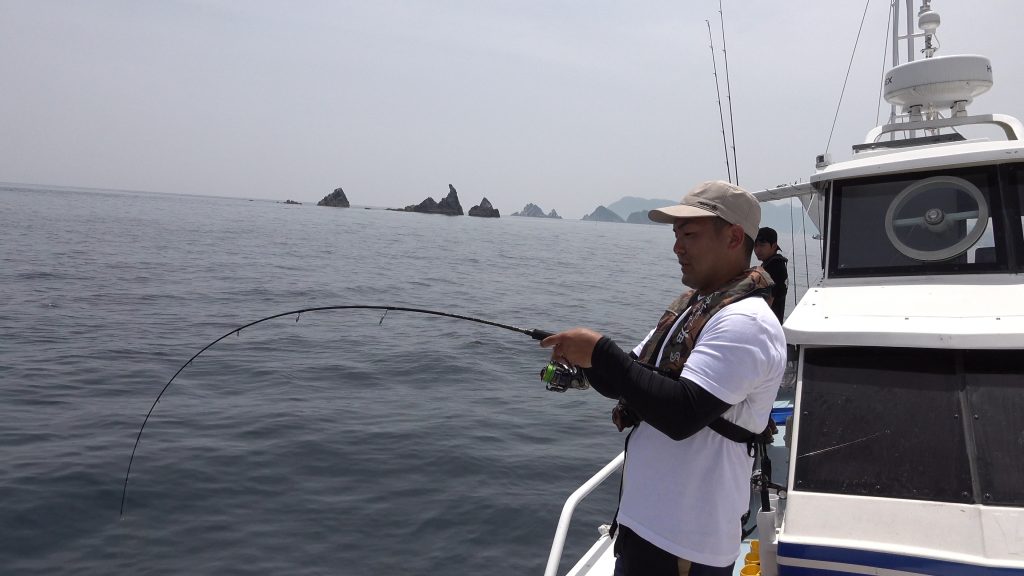 You can cast jig up to 50g with this 64ML so you will be able to search wider and deeper than 64L.
Sensitivity of it is little higher than 64L thanks to its stiffness.
If you let jig fall to bottom of the sea, you can manipulate Tungsten jig
up to 120g without any stress.
Repulsive force of butt section will lead you to land fish very smoothly.
Jig weight on specification stands for comfort weight when you jerk in various way.
Although it depend on situations, method or way of jerk,
of course you can use jig lighter or heavier than comfort weight.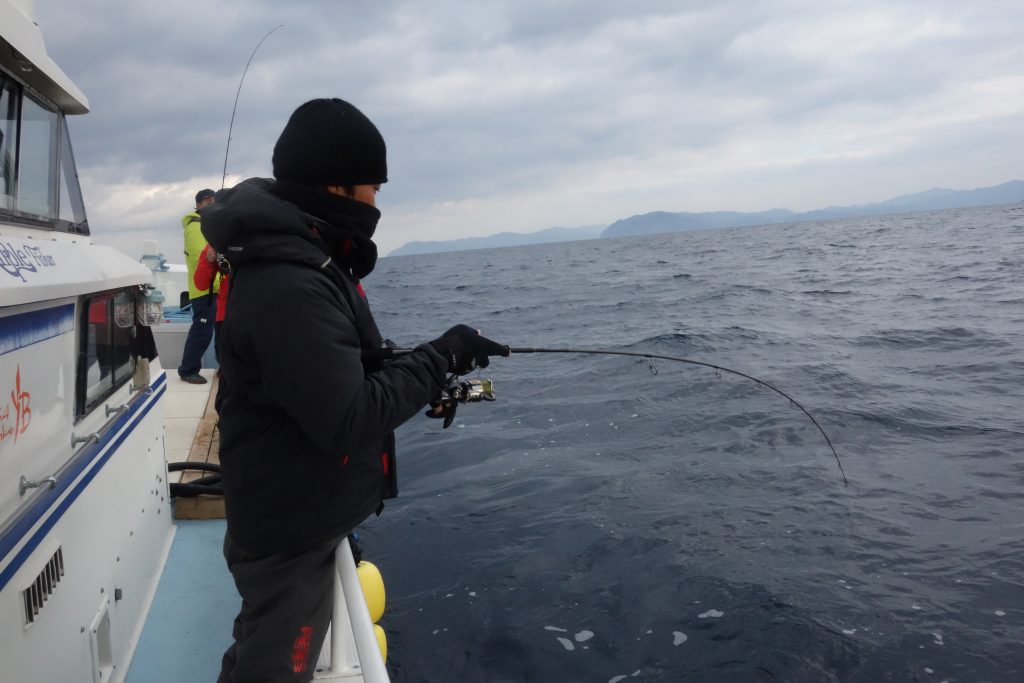 And these are comparison image of each models.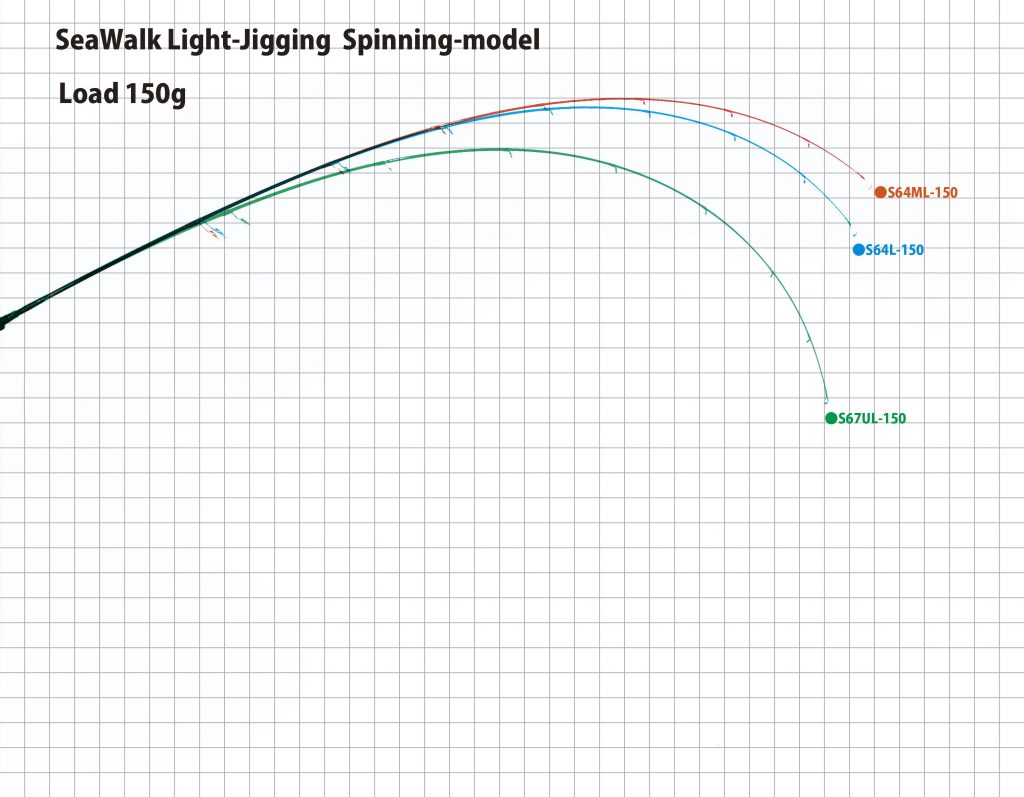 Comparison images which is loaded 150g.
Images of 64L and 64ML are stand for bending curve when you let swim jig naturally.
Image of 67UL shows you tension of drag when you fish with finesse line such as PE0.4-0.6.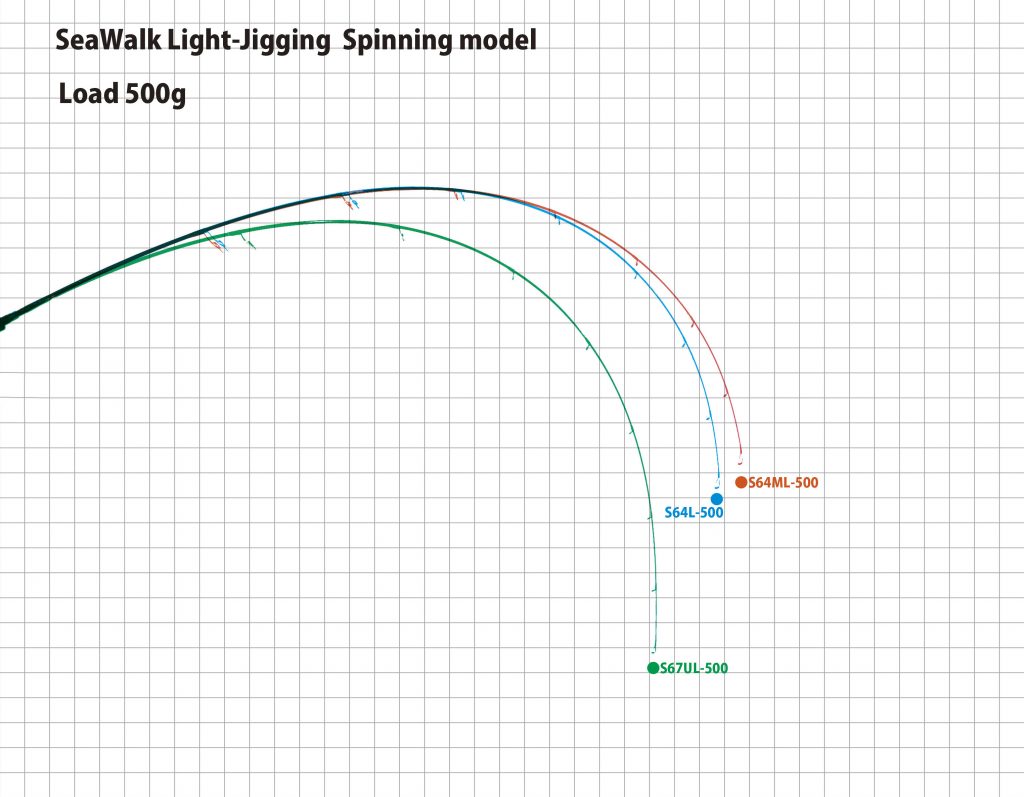 Comparison images which is loaded 500g
You can see the differences of bending curve on tip and belly section
between 64ML and 64L when you make strike action.
Images of 67UL let you know that it is bent maximally on this angle.
Please imagine from this bend curve as you are fighting with
large red sea bream or yellowtail around 4-5kg.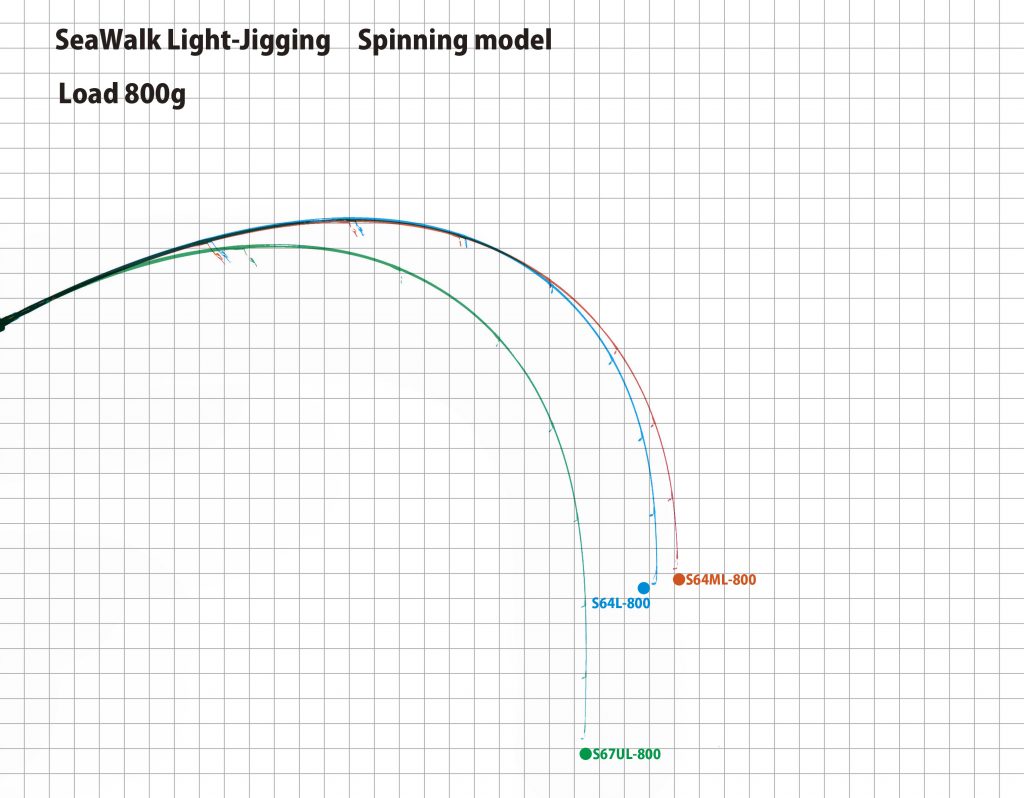 Comparison images which is loaded 800g
Although you might see that there are not much differences at but power between 64ML and 64L,
you will feel that 64L is bending more than 64ML
when fish is on because of flexibility of tip section.
About 67UL, its almost maximum value.
Next, explanation about overhead models is coming up.